AUSTRALIA'S PREMIER DIGITAL HEALTH, HEALTH INFORMATICS AND E-HEALTH CONFERENCE
ICC Sydney 29 JULY – 1 AUGUST 2018 | #HIC18 @HISA_hic
PROGRAM REGISTER
HISA Australia's digital health community invites you to be part of our 25th year anniversary celebration at our annual conference HIC 2018 in Sydney from 29 July to 1 August.   With delegates from all over Australia gathering to share the latest digital health research, case studies, trends and technology advances, HIC is Australia's premier digital health, health informatics and e-health conference and expo.
Senator the Hon Bridget McKenzie Deputy Leader of The Nationals, Minister for Rural Health Parliament of Australia
Dr David Bates Senior Vice President and Chief Innovation Officer, General Internal Medicine Brigham and Women's Hospital, Boston, Massachusetts
Dr Glenn Singleman Medical Practitioner Sydney Adventist Hospital
Jim Birch AM Chair Australian Digital Health Agency
Prof Rachel Dunscombe
CEO, NHS Digital Academy and Director of Digital Salford Royal Group (UK)
Tim Kelsey
CEO
Australian Digital Health Agency
Grahame Grieve Consultant Health Intersections
Dr David Hansen CEO The Australian E-Health Research Centre
Alana Henderson Managing Director Alana Henderson Pty Ltd
Matthew James Senior Executive Australian Institute of Health and Welfare
Bennett Lauber Chief Experience Officer The Usability People
Dana Lewis Founder #OpenAPS
Dr Christopher Longhurst
CIO
UC San Diego Health
Prof Mike South Chief Medical Information Officer The Royal Children's Hospital Melbourne
Angela Reed Senior Professional Officer Northern Ireland Practice & Education Council for Nursing and Midwifery
Christine Ross Consultant Langford Aboriginal Association (WA)
Dr Linda Swan Chief Medical Officer Medibank
Dr Sally Phillips General Manager, Health TAL Life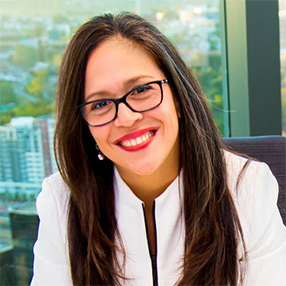 Dr Monica Trujillo Executive General Manager, Clinical and Consumer Engagement and Clinical Governance, and Chief Clinical Information Officer Australian Digital Health Agency
James Downie CEO Independent Hospital Pricing Authority (IHPA)
Isobel Frean
Head of eCare Strategy & Governance, Information Services Bupa ANZ
Tony Jones
Host of Q&A ABC TV
Dr Zoran Bolevich Chief Executive and Chief Information Officer eHealth NSW
Sally Evans
Non-Executive Director LifeCircle
Claire Holt
BHIM, CHIA Director of Health Information Portland District Health
Nicci Passmore Consumer Representative
Prof Clara Chow Sydney Medical School Westmead and Director Cardiovascular Division, The George Institute for Global Health
Lissa Smith Director/Owner 360Health
Spread the word about the HIC 2018 – become a HIC Ambassador! Use the online resources to include in your email signature, share on your social media or just forward to your colleagues!