Senator the Hon Bridget McKenzie

@senbmckenzie
Deputy Leader of The Nationals, Minister for Rural Health
Parliament of Australia
Ministerial address
Dr David Bates

@DBatesSafety
Senior Vice President and Chief Innovation Officer, General Internal Medicine
Brigham and Women's Hospital, Boston, Massachusetts
The realities of the health system
ABOUT
Big data will be critical for the learning health care system
Dr David Bates is an internationally renowned expert in patient safety, using information technology to improve care, quality of care, cost effectiveness and outcomes assessment in medical practice, and care redesign and innovation science. He directs the Centre for Patient Safety Research and Practice at Brigham and Women's Hospital and serves as external program lead for research in the World Health Organization's World Alliance for Patient Safety. At a time when patient safety has become a key driver for focusing national attention on health care quality, Dr Bates' work has served as a blueprint for improvement. He led a seminal study on the epidemiology of drug-related injuries, demonstrating that the most effective way to prevent serious medication errors is to focus on improving the systems, and has performed many studies on how computerized, evidence-based guidelines can improve quality and efficiency.
Dr Glenn Singleman

Medical Practitioner
Sydney Adventist Hospital
Australia's most adventurous doctor
ABOUT
What does the future hold and how can practitioners and providers manage the inevitable changes
Dr Glenn Singleman is a specialist rural and remote medical practitioner with a diverse background. He has worked in many different health care settings from metropolitan intensive care units to remote aboriginal outreach clinics to expeditions in Antarctica, the Simpson Desert and research vessels at the bottom of the ocean.
As one of Australia's most respected and accomplished professional adventurers, he currently holds four world records in extreme sport. He is also a practicing medical doctor and an internationally acclaimed documentary filmmaker.
He was a key member of the Challenger Deep team that successfully sent acclaimed Hollywood director James Cameron (Avatar, Titanic, Aliens, Terminator) to the deepest point on the planet, the Mariana Trench, in a submarine designed and built in Australia. Dr Singleman was a member of the management team, the Second Unit Director, the Expedition Doctor, a member of the Submarine Team responsible for James Cameron's life support. He's a published author and one of Australia's most successful adventure speakers. Dr Singleman continues to work as a medical practitioner, working in the Emergency and Critical Care Units at Sydney Adventist Hospital in Sydney.
Jim Birch AM

@AuDigitalHealth
Chair
Australian Digital Health Agency
Australia's digital health agency: Next steps
ABOUT
Jim Birch AM is the inaugural chairman of the Australian Digital Health Agency. With extensive experience as a healthcare leader and advisor, Jim was previously Global Health Leader of Ernst and Young, and also held the position of Chief Executive of the Human Services and Health Department in South Australia.
Prof Rachel Dunscombe

@ukpenguin
CEO, NHS Digital Academy and Director of Digital
Salford Royal Group (UK)
Leadership in our clinical and health workforce. Let's address digital disruption as the norm.
ABOUT
Looking at the benefits for and routes to achieving professionalism in Digital Health
Creating a digital ecosystem is Rachel's Dunscombe's current goal at Salford Royal. She is delivering the digital hospital programme, with the aim of creating a template operating model for the ideal hospital, with digital workflows and optimal user experience. Her innovative digital strategy has led to a number of strategic partnership with large technology providers. It has also led to the programme of creating an ecosystem of SMEs in Greater Manchester to build applications on one platform: Devolution Manchester. "As one of the two CIOs steering the health elements of Devolution Manchester, I have the ability to create a digital ecosystem for health."
Tim Kelsey

@tkelsey1
CEO
Australian Digital Health Agency
Australia's digital health future
ABOUT
Tim Kelsey is Chief Executive of the Australian Digital Health Agency which is responsible for all national digital health services and systems, with a focus on engagement, innovation and clinical quality and safety.
He was formerly National Director for Patients and Information in NHS England – a role which combined the functions of chief technology and information officer with responsibility for patient and public participation. Tim is a leading advocate of a popular knowledge revolution in health and care and, in 2000, was co-founder of Dr Foster, a company which pioneered publication of patient outcomes in healthcare.
He is also an internationally regarded expert in digital transformation of the customer experience in healthcare. In 2007, he launched NHS Choices, the national online health information service (www.nhs.uk) which now reports around 40 million users per month. In 2014 Tim was named one of the 500 most influential people in the UK by The Sunday Times.
Before Dr Foster, Tim was a national newspaper journalist and a television reporter. He worked for the Independent and the Sunday Times, as well as Channel 4 and the BBC.
Andy Kinnear

@andy_kinnear
CIO
NHS
Digital health transformation
ABOUT
The next generation of digital health & care leaders deserve better, our legacy is their future …
Andy Kinnear is one of the UK's digital health transformation leaders. An experienced Chief Information Officer (CIO) in his 27th year with the NHS, Andy is a keen advocate of the benefits an integrated care record can bring at the point of care, but moreover understands and actively promotes the secondary use of this data to support the improvement of services. Andy is a member of the national CIO network and was elected to the CIO Advisory Panel in June 2016. He works closely with colleagues on the development of the informatics profession within health and social care.
Grahame Grieve

@grahamegrieve
Consultant
Health Intersections
FHIR and HL7 Standards
ABOUT
Grahame Grieve consults to national programs, vendor consortiums, individual vendors, and standards bodies about healthcare data exchange. He is the project lead and product director for FHIR, an HL7 Standard; co-chair of Modeling and Methodology Work Group at HL7; a member of HL7 Australia Technical Steering committee and the national Subject Matter Expert for clinical data exchange for the Australian National Health Record Program (ADHA).
Dr David Hansen

@dhansen35
CEO
The Australian E-Health Research Centre
e-Health Research
ABOUT
Dr David Hansen is CEO of the Australian e-Health Research Centre, CSIRO's e-Health Research Program, leading 80 CSIRO scientists and engineers in e-Health research and implementation projects around Australia. David is also the current Chair of the HISA Board.
ABOUT
Self-education is essential for consumers to achieve real participation in patient-centred care
Alana Henderson, Managing Director of Alana Henderson Pty Limited is an author, public speaker, editor and adult educator. Her worldwide clients are drawn from all levels in a vast array of occupations.
In 2016 she published 'Out of the Fog: Adventures through Lifestyle Change',
recounting her personal experience with concurrent stroke resulting in severe dysphasia, a major auditory processing disorder, breast cancer and diabetes.
After a traumatic hospitalisation, and disillusioned with health services, she took control of her own health, achieving extraordinary results. This involved systematically changing her life and emerging from the shadow of major illnesses, to being extremely fit, healthy and self-confident, using many simple and cost-effective resources. This ignited her commitment to quality health outcomes through patient-centred communication and improved health literacy for clinicians and consumers.
ABOUT
The essence of community health and connection is the health and wellbeing of its members
Matthew James is the Senior Executive, Housing and Specialised Services Group at the Australian Institute of Health & Welfare and he is the Deputy Director of the Institute. He was the Assistant Secretary, Information and Evaluation Branch in Indigenous Affairs Group in the Department of the Prime Minster and Cabinet (PM&C) from 2013 to November 2016. From 2008 to 2013, he was Branch Manager, Performance and Evaluation Branch in the former Department of Families, Housing, Community Services and Indigenous Affairs (FaHCSIA). Prior to joining FaHCSIA, Matthew was a Branch Manager in the former Department of Education Employment and Training (DEEWR). At DEEWR, Matthew worked on employment policy and implementation as well as workplace relations policy and analysis. From 2002 to 2004 he was Counsellor, Employment, Education, Science and Training in the Australian Delegation to the OECD in Paris. Matthew was awarded the Public Service Medal in 2016.
Bennett Lauber

@uuAbility
Chief Experience Officer
The Usability People
Healthcare Usability – The future of medicine is easy to use
ABOUT
The usability of healthcare software, or lack thereof, has been a topic of discussion for several years. Theories of cognitive psychology can be applied to understanding some of the reasons why many EHRs are just too hard to use—Plus they can provide guidance for future ways to reduce the cognitive workload that so often hinders the user experience of HealthIT systems
Bennett Lauber is a project manager, communicator, mentor, planner and strategist with more than 20 years of experience leading user interface design and testing efforts for Healthcare, EHR, and enterprise-class data management software companies. He holds Bachelors and Masters degrees in developmental and cognitive psychology from the University of California, Los Angeles.
Dana Lewis

@danamlewis
Founder
#OpenAPS
#WeAreNotWaiting to change the way we research and innovate in healthcare
ABOUT
#WeAreNotWaiting for one more night at risk, or one more day when things could be better *now*
After building her own DIY "artificial pancreas", Dana Lewis helped found the open source artificial pancreas movement (known as "OpenAPS"), making safe and effective artificial pancreas technology available (sooner) for people with diabetes around the world. She is part of the #WeAreNotWaiting movement and engages with patient communities globally to solve healthcare problems in new and innovative ways. She is now a Principal Investigator (PI) for a Robert Wood Johnson Foundation funded grant project to work to scale patient-led innovation and scientific discovery in more patient communities.
Dr Christopher Longhurst

@calonghurst
CIO
UC San Diego Health
Clinician burnout in the EHR era
ABOUT
Healthcare is evolving rapidly – we must make the change we want to see
As Chief Information Officer, Dr Longhurst is responsible for all operations and strategic planning for information and communications technology across the multiple hospitals, clinics, and professional schools which encompass UC San Diego Health. Dr Longhurst is also a Clinical Professor of Biomedical Informatics and Paediatrics at UC San Diego School of Medicine, and continues to see patients as a practicing paediatric hospitalist.
Angela Reed

@drury297
Senior Professional Officer
Northern Ireland Practice & Education Council for Nursing and Midwifery
Person Centred Nursing Care Planning
ABOUT
Nurses make a significant contribution to health and care leadership globally – how can the profession lead transformational digital innovation in the future?
Angela Reed has a senior nurse leadership position with the Northern Ireland Practice and Education Council for nursing and midwifery (NIPEC). For the last eight years she has led a regional initiative to transform and improve the way that nurses record care in Northern Ireland across a number of disciplines. This has included driving change to enable standardisation of data sets, setting standards for practice and transformation of the person-centred care planning process.
ABOUT
Christine Ross is an Arrernte/Kaytetye desert woman who was born in Alice Springs and grew up in Darwin. Christine is based in Perth Western Australia and works as the Managing Director of her own Consultancy specialising in indigenous employment programs, training, mentoring and facilitating indigenous conferences and forums. She is the Project Manager of the National NAIDOC Aboriginal and Torres Strait Islander Woman's Conference to be held 11 -12 July 2018 in Sydney.
Prof Mike South

@MikeSouthRCH
Chief Medical Information Officer
The Royal Children's Hospital Melbourne
Clinician burnout in the EHR era
ABOUT
Mike South is a pediatrician, researcher and Chief Medical Information Officer at the Royal Children's Hospital in Melbourne. He was the medical lead for the RCH Epic EMR implementation.
Dr Linda Swan

Chief Medical Officer
Medibank
Improving health outcomes and the patient experience
ABOUT
Meaningful change in healthcare will require collaboration, courage and commitment
As the Chief Medical Officer for Medibank, Dr Linda Swan is focused on improving the health outcomes and patient experience of the private health insurer's 3.7 million members as well as finding ways to keep the cost of healthcare affordable for all Australians. Dr Swan is a registered medical practitioner with broad commercial and business experience across the health sector including in general practice, clinical research, the pharmaceutical and medical device sectors, population health and health policy. Before joining Medibank, Linda was the Managing Director for Healthways Australia – a global population health company specialising in behaviour change programs to improve health and lower healthcare costs.
Dr Elinor Swery

@ElinorSwery
Solutions Architect
Soul Machines (NZ)
The realities and advancements in artificial intelligence
ABOUT
Dr. Elinor Swery gets excited from using technology to make the world a better place. She is part of the team at Soul Machines where she works with international companies to deliver Artificial Humans well humanise the way in which we interact with technology. She has worked in various industries, from utilities and automotive to banking, healthcare and telecommunication all the while focusing on improving process and user experiences through the enablement and adoption of AI technologies.
With a PhD in Engineering and over 15 years volunteer experience in St John Ambulance Service, Elinor is truly passionate about bridging the gap between various industries and sharing and imparting the potential of new and emerging technologies with others.
Julie Andrews

CEO
Australian Home Care Services
How health data is being used to drive system and business change
Isobel Frean

@BupaAustralia
Head of eCare Strategy & Governance, Information Services
Bupa ANZ
How health data is being used to drive system and business change
ABOUT
Dr Isobel Frean (PhD) is an experienced leader and consultant to the private and public health and social care sectors in the UK and Australia with a unique skills base combining clinical expertise with service delivery, business development and application of ICT to health and social care markets. Isobel led the first informatics unit in Bupa in the UK, established to align Bupa provisioning with the then national program for IT. Since moving to Australia 3.5 years ago, she has continued her role within Bupa ANZ, driving a data and information culture, supporting adoption of clinical information systems across aged and primary care and championing for greater visibility and support for informatics capabilities across Bupa's clinical workforce. Isobel is proud to be a Certified Health Informatician Australasia (CHIA).
Dr Sally Phillips

@talaustralia
General Manager, Health
TAL Life
How health data is being used to drive system and business change
ABOUT
The importance of health data in life insurance – from product design, risk assessment, prevention to claims support
Dr Sally Phillips is the General Manager, Health at TAL Life. Sally has a background as a medical doctor and spent nearly 20 years in the Australian, South African and UK Insurance industry working in strategic leadership positions. Sally is passionate about challenging the norm, and is always looking for innovative ways to deliver to the needs of customers both from a product, risk and service perspective. Her role managing the Health Services team at TAL allows her to focus on adding value from a holistic health and medical perspective throughout the customer journey, whilst supporting internal health technical capabilities.
Dr Zoran Bolevich 


@ehealthNSW
Chief Executive and Chief Information Officer
eHealth NSW
ABOUT
Dr Zoran Bolevich is Chief Executive and Chief Information Officer of eHealth NSW, a dedicated health IT agency responsible for planning, implementing and supporting the largest digital health program in Australia – the digital transformation of NSW Health.
Leading a team of around 1,100, Zoran is focusing on building on implementing the eHealth Strategy for NSW Health: 2016-2026, streamlining governance of eHealth NSW's key programs and activities, and developing a highly effective, customer-focussed Health IT organisation.
With a medical degree and an MBA, Zoran is passionate about improving the health system through meaningful and effective use of digital technologies, data analytics, research and innovation in partnership with patients, clinicians, health organisations, government departments and industry partners.
Prof Clara Chow 

@clara_chow
Sydney Medical School Westmead and Director Cardiovascular Division,
The George Institute for Global Health
James Downie

@ihpanews
CEO
Independent Hospital Pricing Authority (IHPA)
ABOUT
James Downie is the CEO of the Independent Hospital Pricing Authority (IHPA). Prior to this James was the Executive Director, Activity Based Funding, leading the teams responsible for delivering the classification, costing and pricing functions of IHPA as well as the data acquisition activities.
He previously held roles with the Victorian Department of Health, the Royal Children's Hospital Melbourne and various technical and operational roles in the resources industry.
Sally Evans

Non-Executive Director
LifeCircle
ABOUT
Health Data is transforming Australia's aged care service offering and business models
Sally Evans has over 30 years international experience in executive and non-executive roles across the health, aged care and investment management, insurance and superannuation sectors. Sally has held roles in global listed financial and contract services organisations including Investment Director, Aged Care at AMP Capital, as an inaugural member of the Aged Care Financing Authority, Asia–Pacific Head of Healthcare for the FTSE Compass Group and as a Non-Exec Director at Opal Aged Care. Sally is currently Chair of LifeCircle and a speaker on the Longevity Economy and digital disruption of the aged care sector. Sally is the Telstra Business Women's Award 2002 Australian Private & Corporate sector winner and Australian Financial Review/Westpac 100 Women of Influence 2013 Corporate sector finalist.
ABOUT
Tony Jones is one of Australia's most respected journalists. As host of ABC TV's live public affairs program Q&A he brings over 20 years of award winning journalism to the table. Tony is known for his incisive and probing interviews on the breaking issues of the day.
ABOUT
Walter Kmet has over 25 years experience in health care & human services in Australia, South East Asia & the United Kingdom. Walter's experience spans a variety of organisational situations in the private, not for profit, & public sectors. Walter's current role is as CEO of WentWest, the Western Sydney Primary Health Network, a leader in Patient Centred Medical Home and Integrated Care developments in Australia. Walter has qualified for a Bachelor of Commerce and Graduate Diploma in Health Services Management from the University of Newcastle, a Master of Business and Technology from the University of NSW, Graduate of the Australian Institute of Company Directors and has an appointment as Adjunct Associate Professor with Western Sydney University. Walter is a Board Member of the Australian Healthcare and Hospitals Association, a Member of the NSW Ambulance Advisory Council, Co Chair of the Western Sydney Partnership Advisory Council and Chair of the Western Sydney Aboriginal Health Collaborative.
Nicci Passmore
Consumer Representative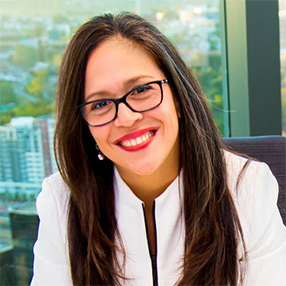 Dr Monica Trujillo

@monicatcmio
Executive General Manager, Clinical and Consumer Engagement and Clinical Governance, and Chief Clinical Information Officer
Australian Digital Health Agency
ABOUT
Dr Monica Trujillo leads the Agency's strategy ensuring clinical and consumer engagement to deliver high quality and safety programs across the Agency. Her role ensures the implementation of a strategic approach to consumer and clinical engagement, clinical governance, safety, system design, functionality and usability of products and services, and contributes to broader development goals by ensuring Australia has a safe and robust digital health system. She is also responsible for the Agency's educational areas that focus on clinical use and adoption. Her approach to consumer engagement and patient experience provide valuable insight to the planning, design and implementation of the Agency's work program. She leads a highly committed team of clinicians and other who are focussed on better outcomes for patients.
Previous to this position, Dr Trujillo was appointed Australia's first Chief Medical Information Officer while at UnitingCare Health, as well as being the Regional Director of Medical Services for St Stephen's Hervey Bay and the Sunshine Coast Private Hospital. In this role, she was well known for her leadership and passion to fully and effectively engage clinicians in the design, implementation and sustainability of digital health solutions, in order to bring about high patient quality and safety outcomes. She was recognised for her work leading clinician engagement across UnitingCare Health with a "CEO Commendation Award for Medical Engagement Supporting Electronic Medical Record Adoption" in 2015. Prior to her tenure with UnitingCare Health, Dr Trujillo worked in the public sector in different roles across healthcare systems.
Since joining the Agency, Dr Trujillo has led the clinical programs establishment, the development of the new clinical governance stakeholder engagement framework. She also led the engagement process for the National Digital Health Strategy ensuring a comprehensive consultation was undertaken. The strategy has now been approved and is a landmark for Australia. Dr Trujillo is passionate about advancing patient-centered care and safety, and improving quality outcomes through the adoption of clinical technology, clinician leadership and active community collaboration.
Robab Abdolkhani
University of Melbourne
Sami Alkhatib
University of Melbourne
Helen Almond
University of Tasmania
Dr Mirza Baig
Orion Health
A/Prof Melissa Baysari
Macquarie University
A/Prof Hsiaoyun Chang
Fooyin University
Dr Patrick Cheong-Iao Pang
University of Melbourne
Yu Fang
Western Sydney University
Dr Shameek Ghosh
Medius Health
Cecily Gilbert
University of Melbourne
Dr Ehsan Hamdy
Launch Pad, Western Sydney University
Dr David Ireland
Australian E-Health Research Centre
Dr Blooma John
University of Canberra
Rajvir Kaur
Western Sydney University
Dr Sankalp Khanna
CSIRO Australian e-Health Research Centre
Dr Mary Lam
University of Technology Sydney
Dr Ling Li
Macquarie University
Julie Li
Macquarie University
Dr Valentina Lichtner
UCL and Macquarie University
Carey Mather
University of Tasmania
Robert David Smith
Western Sydney University
Marianne St Clair
Northern Institute, Charles Darwin University
Owen Sun
Macquarie University, Australian Institute of Health Innovation
Michael Tran
Western Sydney University
Dr Yasmin Van Kasteren
Flinders University
Dr Elena Vlahu-Gjorgievska
University of Wollongong
Dr Nasir Wabe
Macquarie University, Sydney
Leanna Woods
University of Tasmania
Dr Edmond Zhang
Orion Health
Trish Arnold
Bendigo Health
Dr Evelyn Chan
Monash Children's Hospital
Thomas Curtain
Telemedic Australia Pty Ltd
Dr Jill Freyne
CSIRO
Seven Guney
Northern Sydney Local Health District
Dr Rahul Gupta
HNE LHD
Madhura Killedar
The University of Sydney
A/Prof Cheryl Mccullagh
The Sydney Children's Hospitals Network
Catherine Naidoo
The University of Sydney
Dr Shelley Roberts
Griffith University and Gold Coast Hospital and Health Service
Peter Sloman
Royal Children's Hospital
Tracey De Angelis
EY
Ali Besiso
iCIMS
Kate Birch
Melbourne Genomics Health Alliance
William Campbell
Orion Health
David Cernjul
Ehealth NSW
Clara Chan
Ehealth NSW
Dr Charles Chang
Open Informatics Pty Ltd
Dr Damian Claydon-Platt
Epworth Healthcare
Marcus Dawe
Health Horizon
Herbert Down
Australian Commission On Safety And Quality In Health Care
Gillian Fea
South Western Sydney PHN Ltd
Dr Jeffery Fleming
Children's Of Minnesota
Dr Jill Freyne
CSIRO
Dr Shameek Ghosh
Medius Health
Kim Greaves
Sunshine Coast Hospital And Health Service – Queensland Health
Robin Hadiprodjo
Ehealth NSW
Sue Hanson
Calvary Care
Dr Hamed Hassanzadeh
Australian e-Health Research Centre, CSIRO
Dr David Hay
Orion Health
Dr Marienne Hibbert
Precedence Health Care
Michael Hosking
Orion Health
James Humffray
Healthdirect Australia
Dr Renato Iannella
Queensland Health
Shelby Jasper
Cerner
Dr Sankalp Khanna
CSIRO Australian e-Health Research Centre
Duncan Macneil
Cartesian Creative Pty Ltd
Emily Mailes
EY
Dr Zoran Milosevic
IntelliHQ
Prof Jon Patrick
Health Language Analytics Pty Ltd
Dr Andrew Patterson
Melbourne Genomics Health Alliance
Dr Rob Pearlman
MedApps
Bruce Pedersen
The Checkley Group
Laura Pietromica
Hyland
Prof Malcolm Pradhan
Alcidion Corporation
Lizzy Reay
Nepean Blue Mountains PHN
Natalie Rinehart
Outcome Health
Mark Rivers
Ehealth NSW
Dr Kevin Ross
Orion Health
Gary Rubie
Ehealth NSW
Ken Saman
Personify Care
John Sinclair
Novari Health
Dr Zachary Tan
CancerAid
Dr Amina Tariq
Queensland University of Technology
Allen Tsai
AONE
Rick Turner
Ehealth NSW
Dr Simon Wallace
Nuance Communications
Peter Williams
Oracle
Dayna Williamson
Qld Genomics Health Alliance
Dianne Zalitis
Healthdirect Australia