Nursing informatics has a unique leadership role to ensure a digitally enabled health system delivers on the promise of better health outcomes for all Australians. Nursing is the largest single profession in the healthcare workforce and provides continuous care to patients during inpatient stays and to consumers within community and primary healthcare settings. The role of nurses in the digital environment has the potential to not only deliver improvements in efficiency and patient outcomes, but also to facilitate improved consumer and clinician experience.
Interested in nursing informatics?
Are you involved in nursing? Do you have any suggestions, ideas or would like to get involved in this special interest group?
Nursing Informatics Australia
Nursing Informatics Australia (NIA) is the pre-eminent group of nursing informaticians in Australia. NIA membership is open to all registered nurses and registered midwives. This HISA SIG is a good reference point to learn about the developments in Nursing Informatics both nationally and internationally. Over the last decade the healthcare environment has seen a transformation of work practices and an explosion in the use of information and communication technologies.
NIA aims to promote nursing informatics priorities such as appropriate language, education and ongoing research. It engenders nursing and midwifery to embrace information and communication technologies, and establishes strong foundations for taking these developments forward. It also ensures nursing and midwifery has the data and resources to continue to provide evidence-based, quality, cost-effective and outcome-driven care for patients and clients into the future.
August 12

-

August 14

Save the date! Australia's premier digital health, health informatics and e-health conference & ex...

July 26, 2020

-

July 29, 2020

15th International Congress on Nursing Informatics (NI 2020) 26-29 July 2020 Brisbane Convention and...

July 27, 2020

-

July 29, 2020

Save the date! Australia's premier digital health, health informatics and e-health conference & ex...
To see a complete list of events, click here.
Previous webinars
Available to HISA members only. To view the recording, you may need to provide your contact information.
Judy Murphy, Dr William Goossen and Patrick Weber
11 April 2017
Celebrating the Moya Conrick winners
2018 Joanne Reid Sydney
2017 Suki Loe Brisbane
2016 Naomi Dobroff Melbourne
2015 Bernice Redley Brisbane
2014 Josephine Stevens Melbourne
2013 Johanna Westbrook Adelaide
2012 Livio Ciacciarelli Sydney
2011 Susan Moller Brisbane
2010 Sharon Downman Melbourne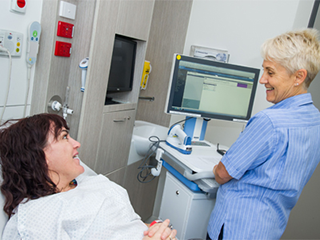 Nurses wanting to increase their knowledge and/or skills in nursing informatics have several avenues. Whilst some offerings relate specifically to nursing informatics, the majority are focussed on the wider landscape of health informatics, of which all...
read more